How to search the Censuses 1841-1901 for England and Wales
Search the Censuses in five easy steps:
Step 1 - from the Menu Select Search and then Census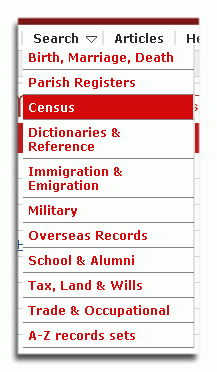 Step 2 - For example we select the 1861 Census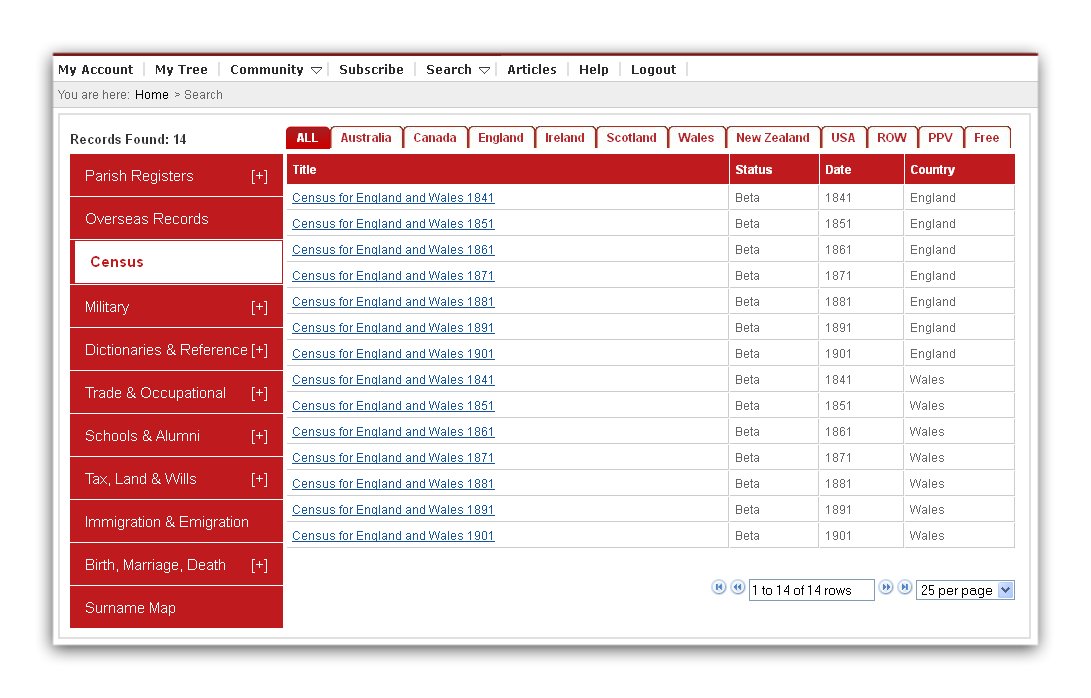 Step 3 - Enter your Family Name - for example we entered "Charles Dickens" and we believe he lived in Middlesex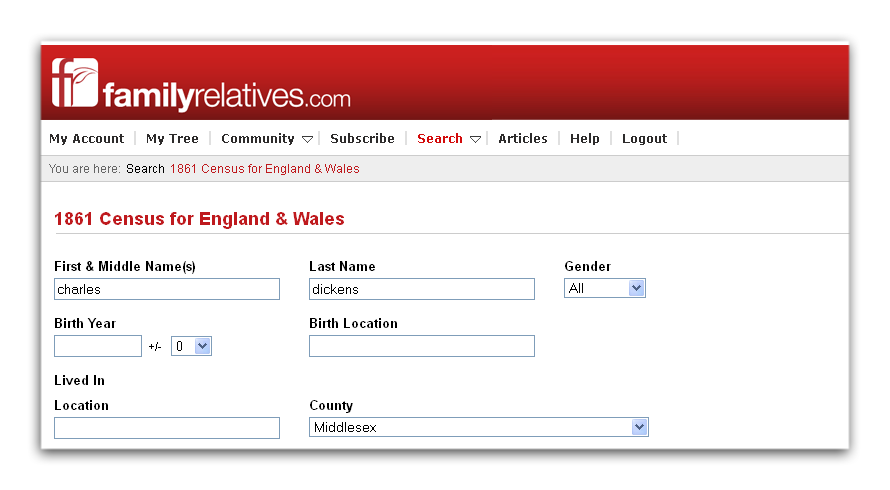 Now press Search
Step 4 - The search results show Charles Dickens at the age of 49 - which we believe to be correct. However it shows there are two matching entries.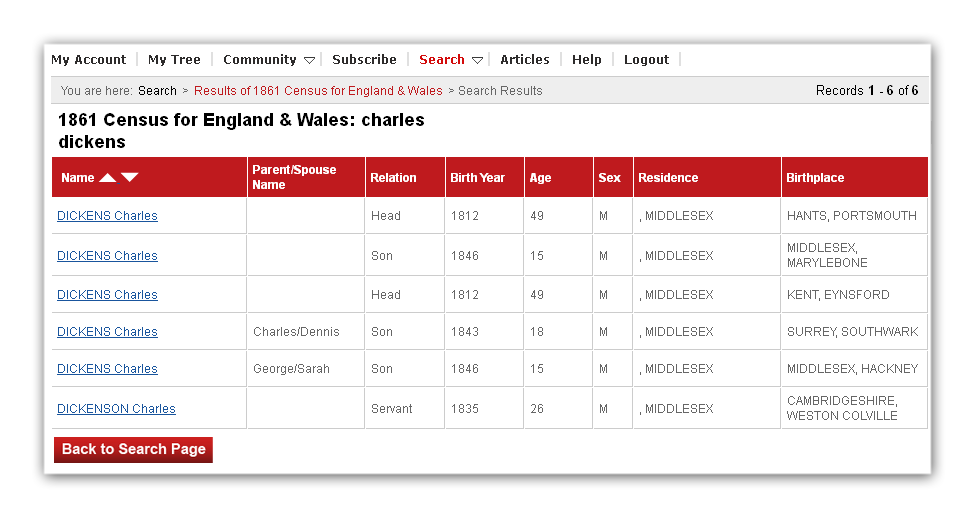 If we click on the link it will show additional information
Step 5 - The first entry shows as follows and we can see that it says Occupation is Author and Novelist.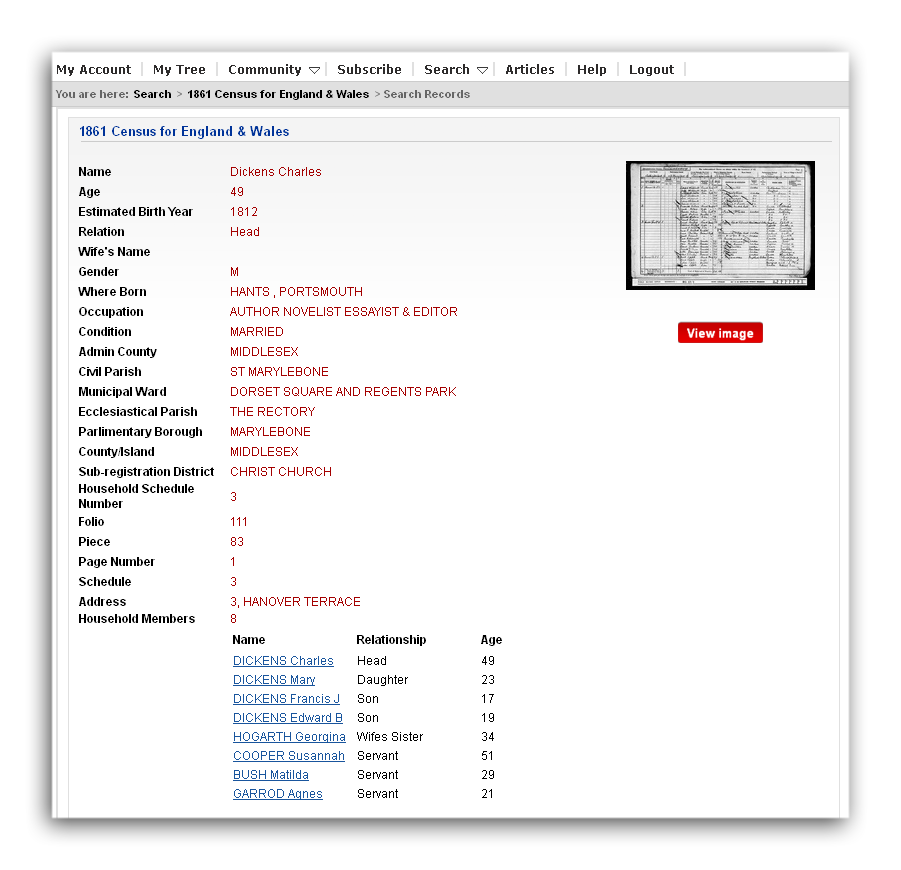 If we click on the second entry it shows that and if you zoom in you can see Charles Dickens: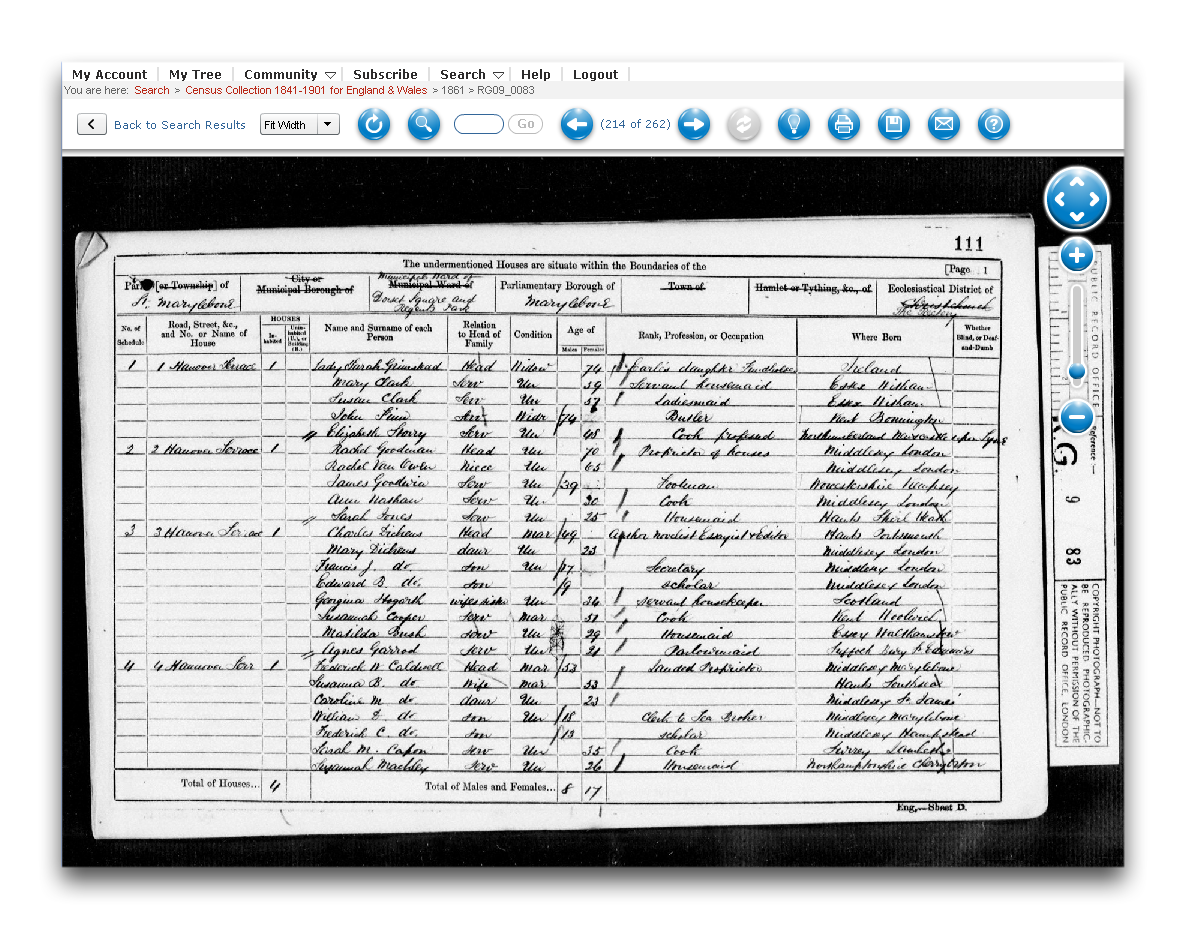 If you zoom in on the image you can see the entry for Charles Dickens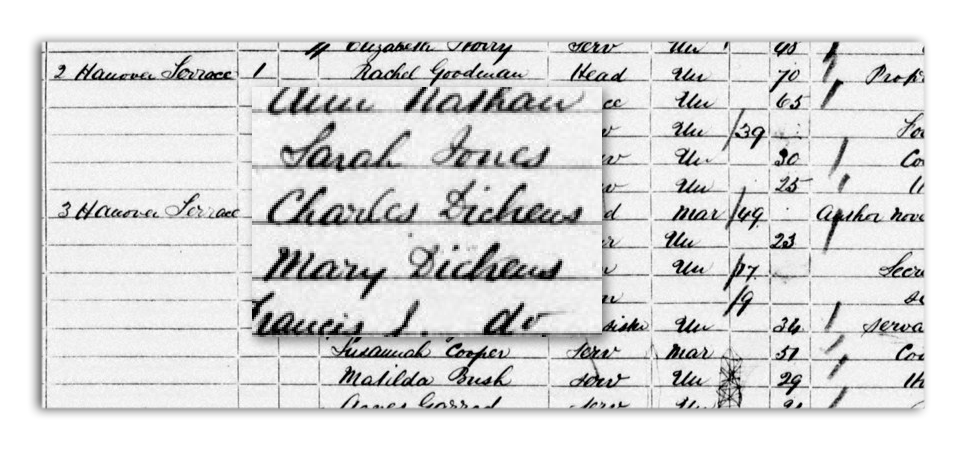 Search all the 1841-1901 Censuses